MDS provides technical visualizations for professional education, publication, presentation, and research
Medical companies and professionals use MDS to receive rich media professional visualizations (from static 2D to interactive 3D) of their cases for presentation and publication in leading journals and other media.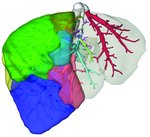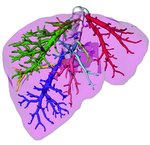 The technical service includes:
Integration of DICOM images
computed tomography (CT) and magnetic resonance imaging (MRI) scans

Detailed 3D models with meta-information
(e.g., volumes, distances)

Professional high-quality visualizations

MeVis Distant Services (MDS) is a purely technical service for education, publication, and presentation purposes only; it is not a medical product and should not be used for clinical decisions. MeVis Medical Solutions AG (MMS) does not provide medical reports, medical diagnoses or recommendations, nor does MMS review or evaluate reports in medical respect.